November 3, 4, 5 2006: San Diego area
Event Flyer - pdf
Event Flyer - htm
Come travel the scenic mountain roads to Julian. This premier mountain getaway is just an hour east of San Diego, in the beautiful Cuyamaca Mountains. Take a step back in time to the days of Julianís beginning rooted in the 1870s gold rush. Take the weekend to get away from the hectic rush of city life - discover the charms of Julian.
See where gold was discovered, shop in stores housed in historic buildings, some dating back to the 1870s. Sample Julian's famous apple pies. Ride down Main Street in a horse-drawn carriage. Enjoy!
Julian was founded following the Civil War, when displaced Confederate Veterans from Georgia headed West to seek their fortunes in a new, mostly unsettled land. Among these were cousins Drue Bailey and Mike Julian, who found a lush meadow between Volcan Mountain and the Cuyamacas to their liking. They were there in 1869 when cattleman Fred Coleman found the first flecks of gold in a creek. It was San Diego County's first and only gold rush.
<![if !vml]>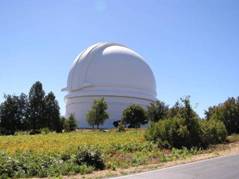 <![endif]>The town was named Julian, in honor of Mike, who later was elected San Diego County Assessor. The town was never big, at the most boasting a population of about 600---more than reside within the historic district today. Rumor has it that Julian almost became San Diego's county seat.
The gold rush was short-lived, nearly over within a decade. But the pioneers stayed and began farming the rich land. While many crops were planted and animals pastured, Julian proved to be a fine place to grow apples. Apples continue to be produced in Julian. Their sweet, fresh flavor lures thousands to the mountains each fall, when visitors will find fruit stands overflowing with crisp fruit, homemade cider and other delicacies.
Evening meeting will be at KappaSphere
Possible Sunday activity
Temecula wine country tour.